The damage a storm causes to your home can leave you feeling lost and devastated. Concerns about securing your family's safety, restoring your property, and getting your life back together can be completely overwhelming. And with destructive storms becoming more and more common, it pays to have a strategy to help you deal with the damage.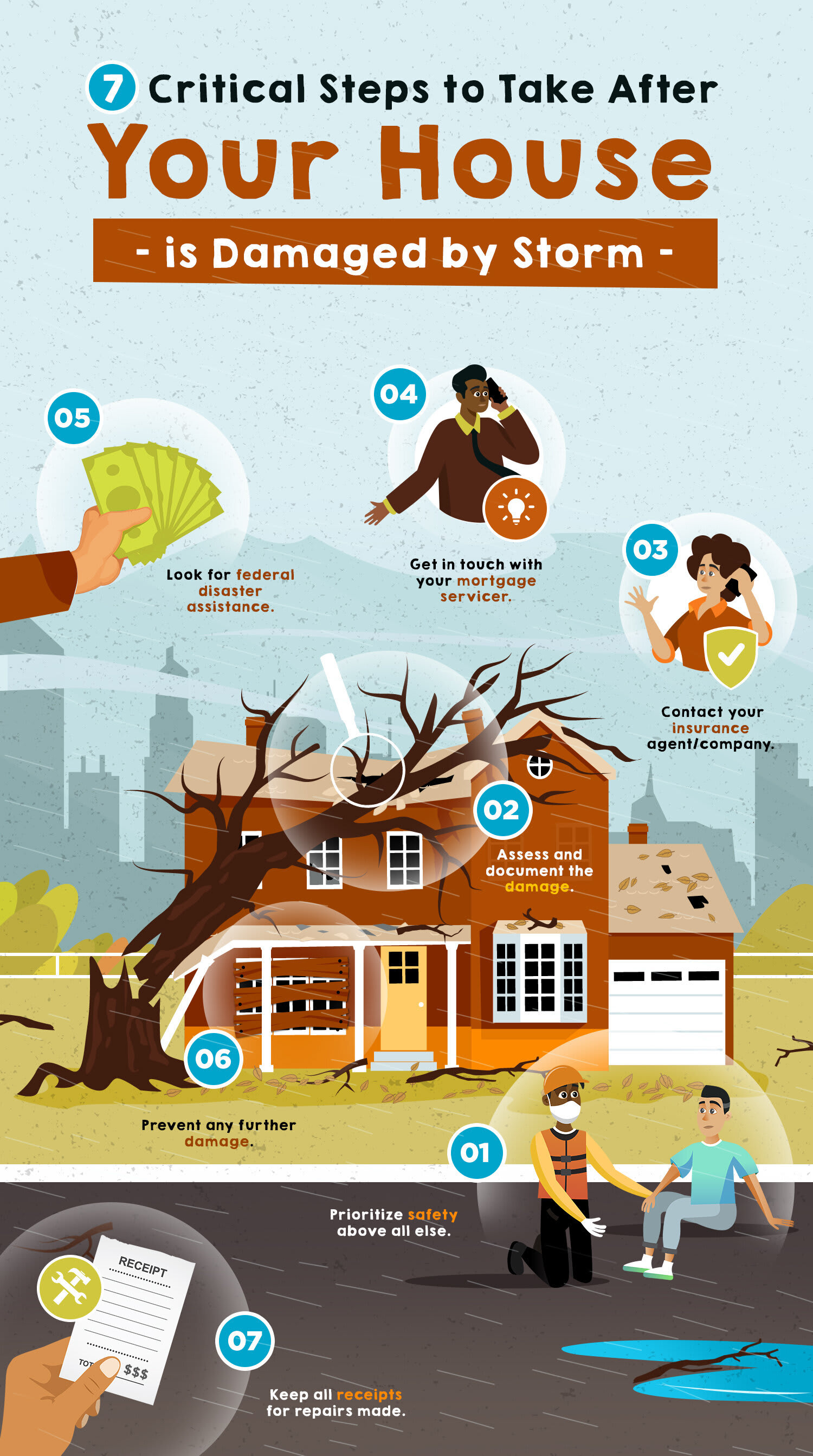 This is why it's critical to know the important steps you need to take in the wake of a major storm. It can help you move along with the restoration process faster so you can return to normalcy as quickly as possible.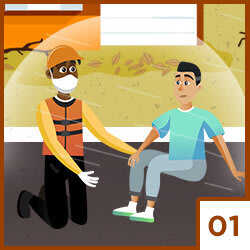 1. Prioritize Safety Above All Else
Whether your house sustained significant wind damage, was struck by lightning, or even got flooded, the aftermath of a storm can pose further serious dangers and injuries. The first thing you have to do is to make sure you and your loved ones are safe and unharmed. Don't take unnecessary risks inspecting your property and taking photos of the damage, as it can be done at a later, safer time.
Be mindful of potentially hazardous situations such as downed power lines, jagged windows, caved-in roofing materials, flooding or standing water, collapsed walls, and even problems with a gas line. Also keep an eye out for broken glass, exposed nails, displaced screws, and other sharp objects that are also common from storm damage. Consider evacuating or arranging a temporary place for you and your family, especially if the roof of your property is unstable or part of the wall has collapsed.
2. Assess and Document the Damage
Once you think it's safe enough to move around your home, it's time to inspect the entire area and assess the damage. This can be a highly emotional process, seeing your precious home destroyed, but documenting the damage must be done before contacting your insurance company. This is so you can provide the necessary evidence for your insurance claim, particularly if your policy only covers certain types of damage.
Grab your camera or smartphone and start taking photos and capturing videos of any interior and exterior damage to the home. Since your house could have structural damage, always exercise caution during the inspection. To make sure your pictures are very detailed, take the time to go through each room and in all areas of your property (as long as it's safe), taking note of both big and small issues, including any of the following:
Any holes or leaks in the roof; loose, missing, or broken shingles; dents on vents and gutters
Broken windows and doors
Basement flooding
Moisture damage
Fire damage
Exposed power lines
Damaged or broken appliances and furniture, primarily due to water damage
Loss or destruction of personal items, since most homeowner's insurance policies include personal property coverage up to a scheduled limit.
It will also be helpful if you've taken photographs of your house and property before a storm hit. This way, you'll be able to compare your photos of the damage with what it looked like before, and your insurance company won't question whether or not you're blaming the storm for pre-existing damage. So if you're concerned about a storm that's coming or that hasn't hit yet, take photos of the normal state of your home so you'll have them on hand if the worst occurs.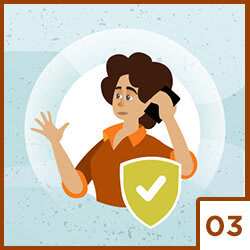 3. Contact Your Insurance Agent/Company
Once you've taken photos of the damage your home incurred, call your insurance company or agent as soon as possible and explain your situation. Discuss the damage and provide the photos you took along with proper documentation. Your agent will be able to guide you through the next steps in making a claim by providing you with a claim number and a local list of emergency service providers in case you need it. Following this, the company will send out an adjuster to evaluate the extent of the damage so that payment for repairs can be issued. It's critical that you're around when the adjuster comes so you can go over all the issues with them, which will help them provide an accurate claim estimate. They'll tell you what and how much of the damage will be covered once you've paid your plan's deductible. Just remember that most homeowner's insurance policies won't cover flood damage, so contact your flood insurance company if your home has flooded. If you don't have flood insurance, you might be stuck paying for the damage yourself.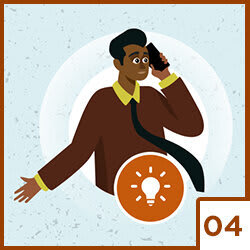 4. Get in Touch With Your Mortgage Servicer
Aside from your insurance company, you should also contact your mortgage servicer—the company you send your monthly mortgage payments to (it might not be your original mortgage lender), as soon as possible to talk about available mortgage relief options.
If the disaster makes it difficult or even impossible to make your monthly house payments, make sure you talk with your mortgage servicer first to avoid being charged late fees, which could cause your credit score to fall. Ask if they could offer mortgage forbearance, which allows you to make partial payments or stop making your payments for an agreed-upon time. A forbearance usually lasts up to six months and can be extended up to another six months.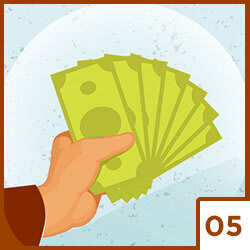 5. Look for Federal Disaster Assistance
The Federal Emergency Management Agency (FEMA) provides a variety of assistance to homeowners who were affected by storm damage. You can get help with temporary housing, repairs, meals for your family, and filing insurance claims. If your area was declared a storm disaster area, you may be eligible for low-cost loans to help restore your property back to normal. Even if you do have a solid insurance policy, you may still qualify for more federal disaster assistance. You will be required to file documents in order to receive these loans.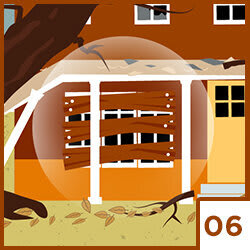 6. Prevent Any Further Damage
Once you're sure the storm has passed, you can start cleaning up the debris and do a few necessary emergency repairs to stop any further damage from occurring. Just remember to do it as safely as possible, and try not to make any extensive and permanent repairs before an insurance adjuster has had a chance to assess the damage. Remove any debris from your yard, deck, and patio, and even from the roof and gutters. If there are holes in your roof or your windows are broken, be sure to cover them as quickly as possible so that wind and rain do not seep in. Make sure the downspouts are working to keep water away from your foundation and property. If there's clogged or standing water somewhere, try to get rid of the clog on your own to prevent mold growth, which can be hazardous to you and your family's health. Your insurance agent could also help you contact a local restoration service provider who will aid in tackling storm damage and getting your property back to normal. Secure any valuable items that are at risk of being damaged while the restoration process is ongoing.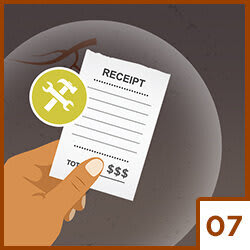 7. Keep All Receipts for Repairs Made
Make sure to save all receipts for materials and labor, and keep records of all additional expenses. This is to ensure you receive fair reimbursement. Keeping good documentation and staying organized with your paperwork is critical for any claim to your homeowner's insurance to avoid headaches and potential problems later.
Familiarize yourself with what your homeowner's insurance policy covers if your home is damaged by a disaster. Also, make sure you review and update your contact information with your insurance company.